Broken Point Repair Service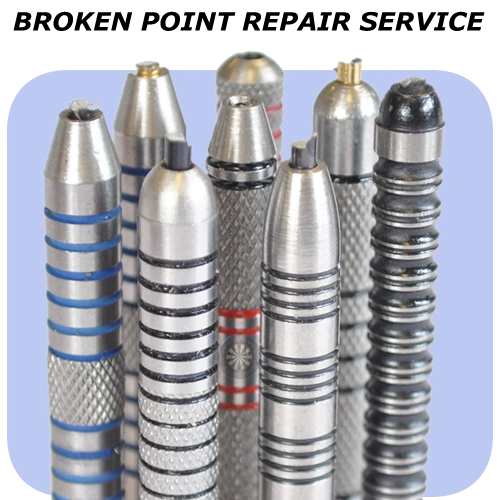 Broken Point Repair Service
Broken dart tip service is done in house only: We can not guarantee all broken points can be fixed, but I haven't met one so far.
If you have a set of darts, and have been told that they can not be repointed. Let the Dart Doctor have a look at those precious darts. I have repaired many broken tips, and take pride in the craft, and the smile on the customers face when they are fixed.
We have over a dozen styles of grip points to choose from, and your standard points are available also. We may be able to get them done while you wait. You may have to leave them if we are backed up.