Dart Flights - Harrows - Marathon Gold - 100 Micron - Dimplex - Std - Gold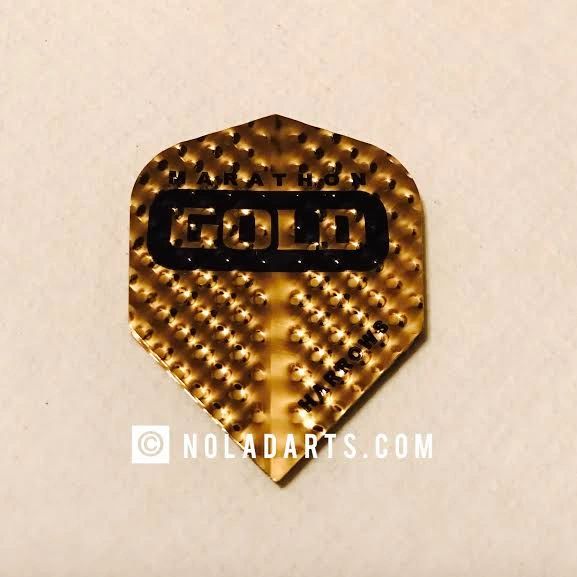 Dart Flights - Harrows - Marathon Gold - 100 Micron - Dimplex - Std - Gold
Harrows Marathon Gold Dimplex Dart Flights.
Marathon Gold is a radical fusion of a unique thermo laminated material, which is 33% thicker than a standard flight and the patented Dimplex construction concept.
Increased strength, longer life and a true 90 degree wing angle
Each pack contains 3 flights.
Exclusive Marathon Gold designs from Harrows.