Darts - 22g Steel Tip Tungsten Darts - Winmau - Diablo - Micro Grip - 22g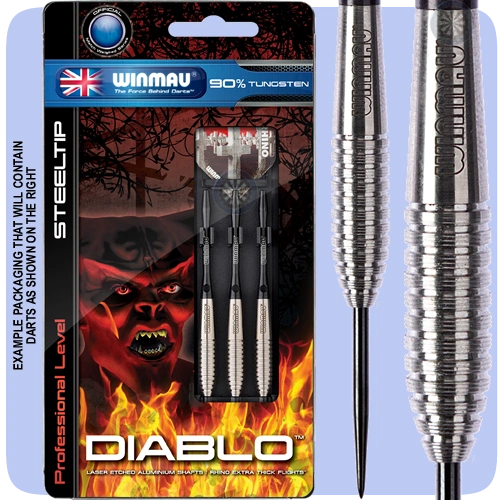 Darts - 22g Steel Tip Tungsten Darts - Winmau - Diablo - Micro Grip - 22g
Winmau Diablo 90% Micro Grip Tungsten Darts.
Engage the darkness and add these demons to your arsenal. Contrary to its name, with optimal grip and centre biased balance, these darts always fly straight and true!!.
Features: Matched weighed within 0.1g, Winmau Rhino extra strong flights, Precision marked laser etched stems.