Darts - 26g Steel Tip Tungsten Darts - Winmau - Sabotage - Razor Grip - 26g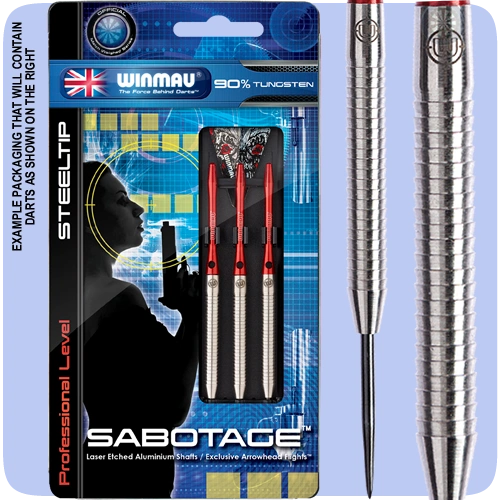 Darts - 26g Steel Tip Tungsten Darts - Winmau - Sabotage - Razor Grip - 26g
Winmau Sabotage 90% Razor Grip Tungsten Darts.
Wreak havoc on the oche with these radical, machined edge darts. Possessing a vice like grip, these 90% tungsten alloy darts will feel like nothing else. The slim barrel, with aggressively profiled finish, ensures the dart looks as good as it feels.
Features: Matched weighed within 0.05g, Winmau Arrowhead flights, Precision marked laser etched stems.